Protect your car and Start Fast every time!
Don't be caught out when you want to drive your pride and joy.... STA-BIL Fuel Stabiliser ensures you start fast every time.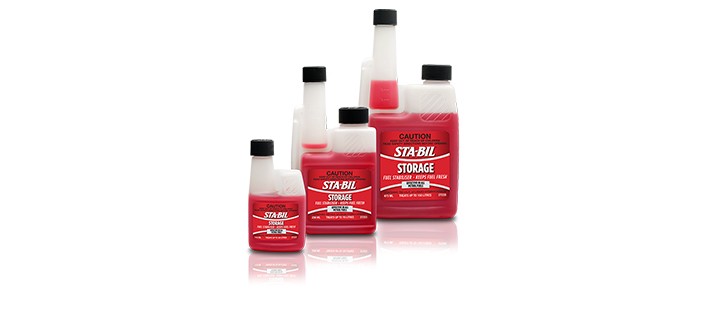 STA-BIL is a fuel additive that prevents the degradation that occurs in all types of petrol causing it to go stale. When fuel is stored, evaporation takes place over time, but the problem is that the many compounds that make up the fuels we use all evaporate at different rates which can significantly affect the combustibility of the fuel.
STA-BIL treats the fuel ensuring that the composition stays the same. Evaporation will still take place, but Sta-Bil ensures that the entire fuel compound evaporates at the same rate which means you shouldn't notice any difference between fresh fuel and treated fuel that may be several months old.
For the majority of uses keep fresh fuel fresh for up to 12 months with the standard dose of 30ml for every 9.5 litres of fuel. Or double the dose to keep fresh for up to 24 months.
At STA-BIL we care for your classic car as much as you do and you want to be sure each and every time you store your pride and joy - you have stored with STA-BIL.
For further information go to: http://www.sta-bil.com.au
Or call 1300 MY TRICO (1300 698 742)
Click here to find out where to buy STA-BIL
Subscribe online to our newsletter for future product updates, information and events.