STA-BIL CELEBRATES 60 YEARS OF KEEPING ENGINES RUNNING SMOOTHLY
For 60 years, STA-BIL®, America's #1 selling and trusted fuel stabilizer, has helped consumers protect their cars, boats and small engines from the inside out.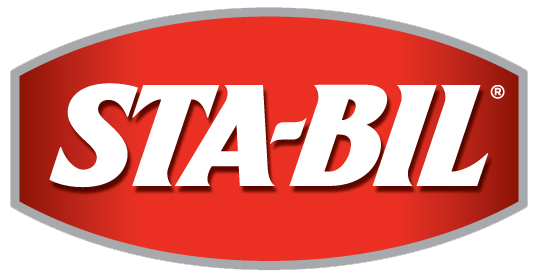 What began as one product has evolved to more than 25, and while plenty has changed in America's fuel consumption habits in six decades, one thing has remained the same – customers can always depend on STA-BIL to keep their engines running smoother, longer.
"Sixty years is a major milestone for the STA-BIL brand and we will continue to uphold our promise to our customers to offer exceptional products made with only the highest-quality materials and latest technology," said Marc Blackman, president and CEO of Gold Eagle Co., maker of STA-BIL. "We have our loyal customers to thank for our brand's continued success, and we look forward to serving them for many more years to come."
STA-BIL Through the Years
Since its introduction in 1958, STA-BIL has developed some of the most innovative products in the industry to help clean fuel tanks, improve performance, increase power and fuel efficiency, provide protection against ethanol and corrosion and much more. Whether for day-to-day use or during long periods of storage, consumers can rely on STA-BIL's powerful products to protect their vehicles and equipment from today's fuels and beyond.
In addition to having a loyal customer following, the STA-BIL brand and its products are highly regarded in the industry they serve for their quality and effectiveness. Today, STA-BIL is endorsed by more Original Equipment Manufacturers than the competition, including Generac, MTD, Cub Cadet, Chris Craft, Centurion and Grasshopper.
STA-BIL Innovation
As technology and times change, STA-BIL evolves to stay ahead of the curve. The brand is constantly developing new products that help protect the things we love from the inside out.
lineup of industry favorites, including:
STA-BIL® Fuel Stabilizer lineup (which includes STA-BIL® Storage, and STA-BIL Marine) has been specially formulated to treat each vehicle or equipment differently, whether they are on the road, in the water or in the backyard tool shed.
STA- BIL® Marine Fogging Oil is an aerosol propelled oil treatment to protect internal engine components during storage. This fogging oil can be sprayed to coat internal engine components and prevent corrosion. Formulated to displace moisture from metal to protect engine, this product also lubricates the cylinder's walls, pistons and rings to prevent damage during start-up after prolonged engine storage.
Learn more about STA-BIL at sta-bil.com.au, and join the STA-BIL community at https://www.facebook.com/STABILAustralia/